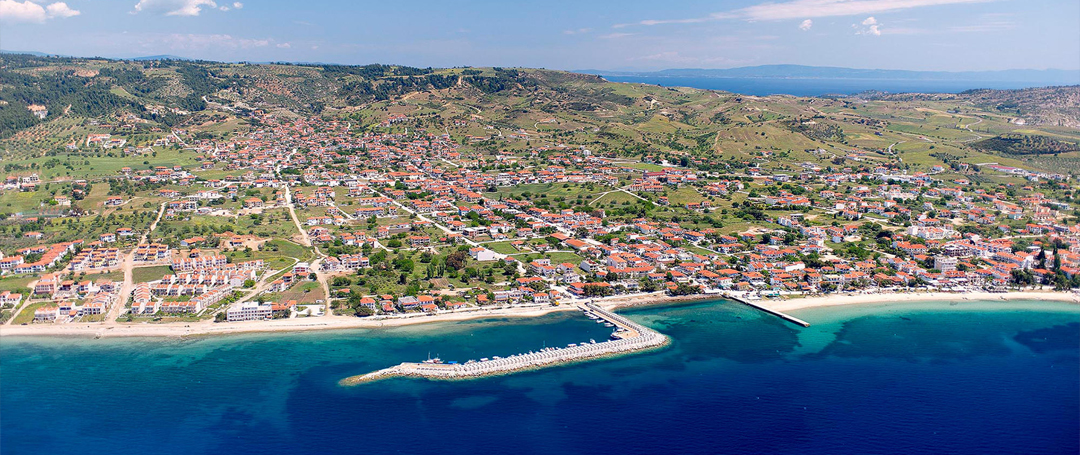 Nikiti Chalkidiki
"La Casa di Giorgio" | Rooms to let Nikiti Chalkidiki
---
The area of ​​Nikiti is great and there are beaches of the best of Chalkidiki, such as the coast of Ai Giannis, the beach of Spathies, the Karydi in Vourvourou, the beach of Elia Nikiti and the coast of Kovi. However, the beach within Nikiti is a very good choice. We recommend that you visit a different beach of Sithonia every day for your bathing. So you will enjoy the beauty of Sithonia in all its splendor and you will enjoy the blue-green seas with the warm waters of the area.
The old Nikiti is built on the hill and spread around the church of Agios Nikitas, built in the late 19th century next to the 14th-century old temple of the Assumption of the Virgin. The old village captivates visitors with its magnificent Macedonian architecture, houses built of stone in its traditional color.
In Nikiti there is everything a tourist might need. Traditional taverns, fish taverns with fresh fish, restaurants, cafe and bar, beach bar, restaurants, fast food shops and supermarkets. In addition, you will find cash machines from various banks, a medical center, a Citizens Service Center (KEP) and a post office. In Nikiti operates schools of all levels but also a port where boats and boats are parked.