Comfort & Relaxation

Our "La Casa di Giorgio" rooms are the perfect solution for guests looking for the tranquility of nature, away from the noise of the city, but also close to beaches, shops, restaurants and entertainment venues.
We have 6 double and 6 maisonettes, fully equipped, spacious, bright and beautifully decorated. They can accommodate families, groups of young people and couples, offering guests the experience of an incomparable stay with the aim of ultimate comfort and enjoyment.
All of our rooms have free wi-fi, TV, air conditioning, private bathroom, refrigerator and kitchen fully equipped to prepare small meals. Each room has a courtyard with chairs and tables where you can enjoy moments of relaxation surrounded by the greenery of nature and the scents of the flowers.
Enjoy the comfort and relaxation offered by our rented rooms in a quiet and family environment with daily cleanliness.

Our rooms to let will accommodate you with all the appropriate specifications and will give you moments of relaxation and unique pleasure. They are during the summertime offering to every visitor a beautiful and peaceful environment ideal for holidays and relaxation.
We offer Civil Liability Insurance to all our customers (in contract with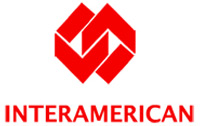 Insurance Company)

Contact us to make your reservations in advance and we are sure to
you will spend an unforgettable vacation near us.

Facilities